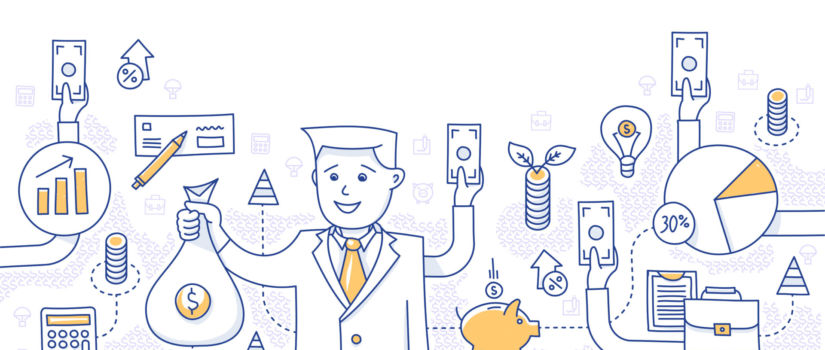 Capital Raising Services
ABG Group's Capital Investment platform was created by Entrepreneurs and Angels for Entrepreneurs and Angels
"How many millionaires do you know who have become wealthy by investing in savings accounts? I rest my case."  Robert G. Allen
Whether you are looking to raise capital or to invest in a business, ABG Group has a SaaS platform that matches investors with companies/individuals looking for capital expansion.
ABG Group has packages to support businesses at every stage of their journey, from start-ups to well-established corporations. We provide an efficient, seamless process from beginning to end – saving you time and money.
ABG Group's SaaS platform can be used to find investors, raise capital, manage deal rooms, answer Q&As, monitor and manage investor interest, and upload marketing, financial and due diligence material. With our intuitive, user-friendly dashboard, you can stay on top of your capital raising process at all times.
If you are an investor, you can use ABG Group's Capital Investment platform Free of Charge. Our aim is to provide a one-stop-shop to make your investment experience hassle-free.
Investors will easily be able to:
Create a variety of investment profiles.
Obtain approved access to chosen deal rooms.
Instant Message, or email companies directly.
View companies' due diligence documents.
Track deals.
Make investments via share applications and digital signatures.
Receive records of all transactions.
Whether you are interested in Raising Capital or Investing in a Business, contact us today with the form below to find out how we can help!
The ABG Difference
Our Personalized Financial Planning Services Help You:
| | |
| --- | --- |
| Create a Safety Net | Protect Your Wealth Against Shocks |
| Gain Complete Control of Your Financial Future | Rapidly Grow Your Wealth |
Stay One Step Ahead of the Future
Corporate finance
Superannuation Fund Services
Investment Consulting
Wealth & Asset Management
Portfolio Management
Wealth Creation & Accumulation
Managed Funds Services
Cash Flow Management
Direct Share Investment
Retirement Planning
Request a Quote
Range of industries
Our Clients and Partners